AFTER 30 YEARS EXPERIENCE, FORMER NURSE REVEALS…
The Unusual Clinical Method Parents Are Now Using To Stop Bedwetting At Home In 8-Weeks
INSIDE: Discover the clinical secrets developed over 30 years from a former nurse on how children can beat bedwetting for good!
Here Is What You'll Discover:
Struggling with a child older than 7 who's still wetting the bed? After years of working as a nurse in a continence clinic I've seen every possible treatment for Enuresis. Specialist visits…overnight stays in clinics…dangerous medications... most treatments are costly, time-consuming, and embarrassing for both the child and the parent. In this free and exclusive eBook, I reveal the 1 incredibly effective (and affordable) solution that guarantees dry nights - forever!
Revealed! The 3 super simple steps to help your child achieve sustained dry nights - Even if your child has never had a dry night, this is the astonishingly effective program pediatricians love!

What to do when school camps and sleepovers are closing in - we have all been there… school camp is coming up… your child is begging you to just make up an excuse. But how long can you keep this up?

The 4 strategies to discussing bedwetting with your child - whether you are happy, frustrated, scared or confused, your words are a powerful tool. Find out how to use language to empower your child.

6 signs that bedwetting is now a problem - how do you know when it's the time to take action and stop relying on the assumption they will simply 'grow out of it'

3 no-fuss products that will make cleaning up a breeze - struggling to get rid of the lingering smell of urine? These simple products, you likely already have at home, are the best way to keep the odour down.

Why your sticker chart could be setting your child up for failure – sticker charts are always a great positive reinforcement, right? WRONG! Discover why this can have the opposite effect and make bedwetting WORSE!

And much, much more!
*Eligible NDIS Clients can receive a 100% refund by purchasing Nightollie bedwetting alarm products from our website and submitting your invoice to NDIS. Night ollie is TGA certified and registered. ✓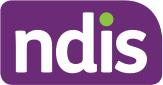 *Only Australian Families Eligible
What People Are
Saying
I would 100% recommend this program.
This works! My beautiful daughter was a chronic bed wetter. We received the set up when she was 7.5 yrs and within 8wks she'd successfully finished the program. We were so amazed. My daughter only wet 5 times during that time. Now 18 months later and still going strong, we haven't had any problems. Her confidence now when it comes to sleepovers is wonderful to see and sheś very grateful. I would 100% recommend this program. Thank you Nightollie
Joy | Verified Customer
Wish I Did This Earlier
My son was a bed wetter and still wearing night pants until 8 years old. Motivation to try Nightollie came when he was having his first school sleepover. It only took a few weeks when we were consistent for it to work. He went to the sleepover with no problems and he's been dry ever since! Wish I did this earlier!

SNEHA | Verified Customer
Easy to Use
This product is excellent. It has solved my child's bed wetting issue and eased his growing anxiety. I wish that I had have started it earlier. After the first 3 nights of an alarm, we have been dry ever since. It arrived quickly and was easy to use.

Sarah | Verified Customer
Get INSTANT Access To This
Exclusive FREE eBook Now
When you download this free eBook, you won't just get the professional secrets of how to solve bedwetting from a 30-year former nurse. You'll see how easy it can be to stop enuresis in as little as 6-8 weeks with the right methods. Get your copy now!