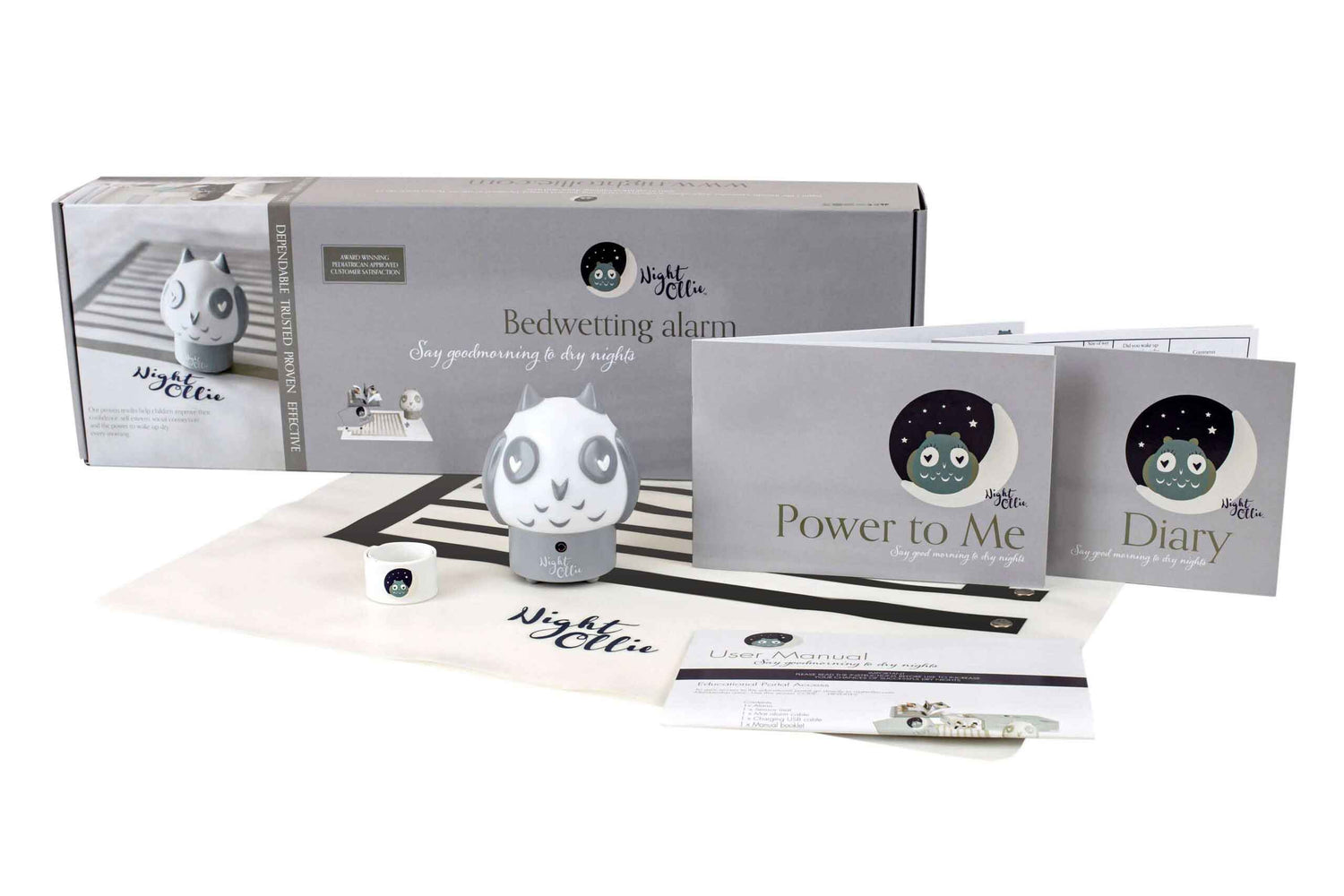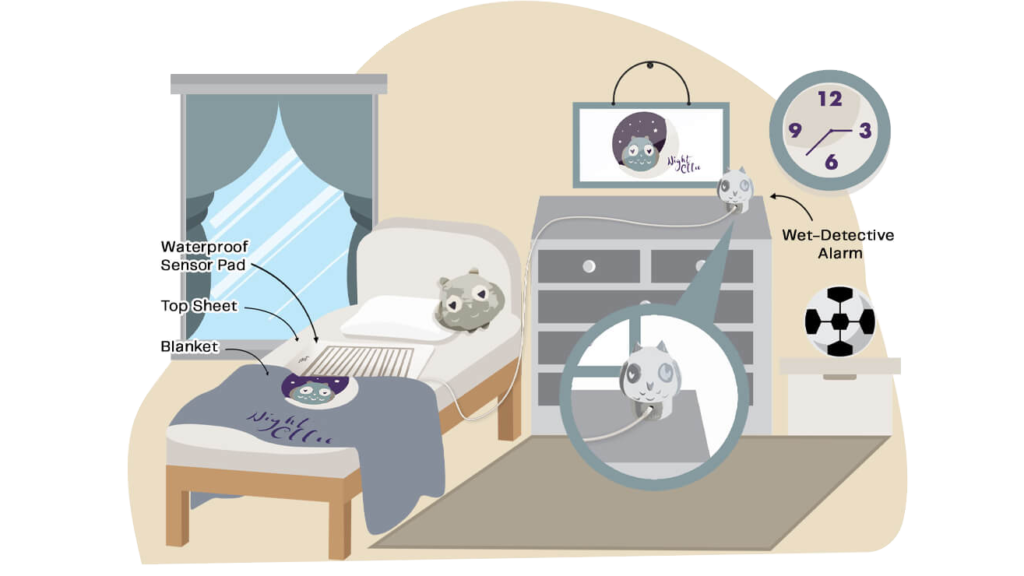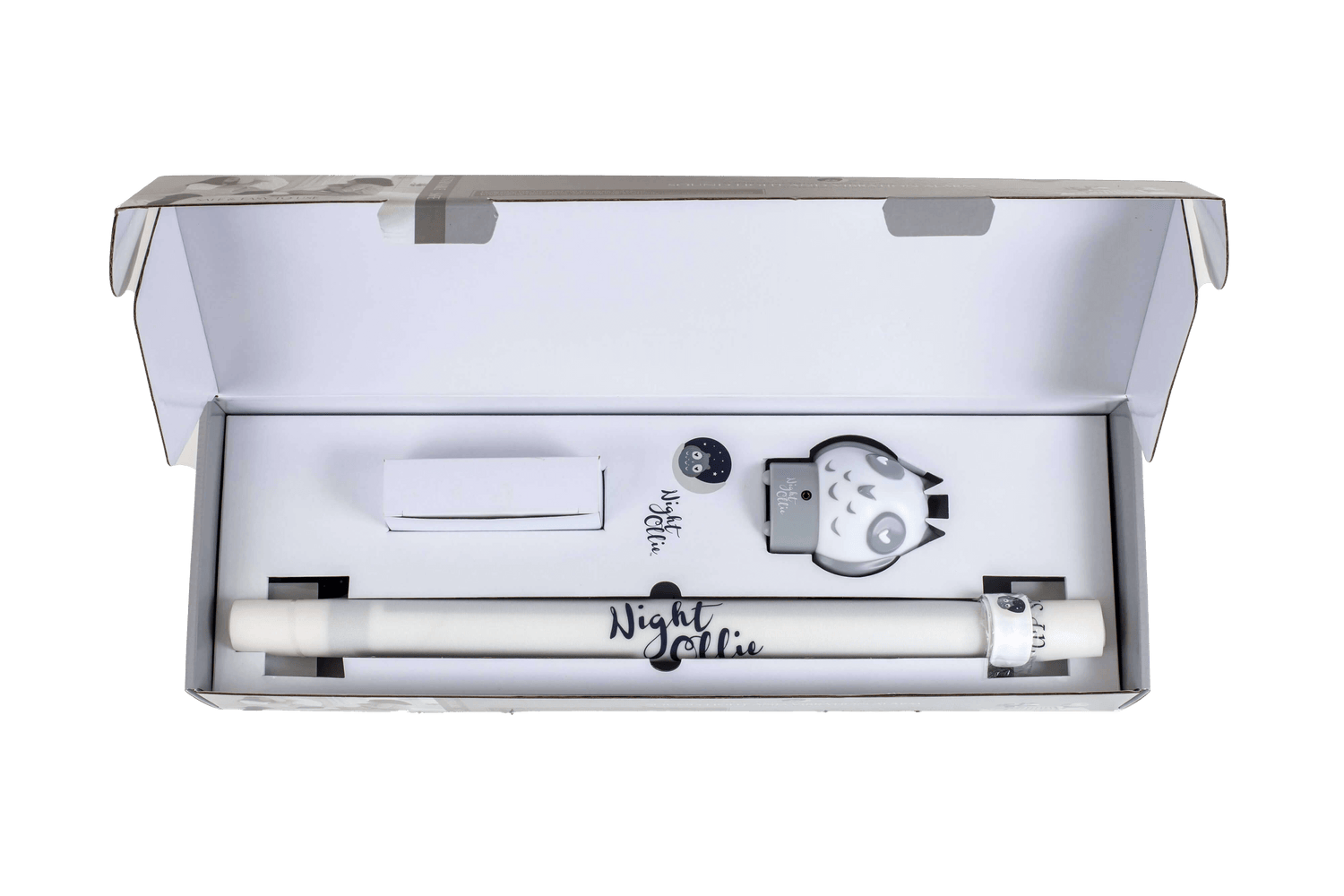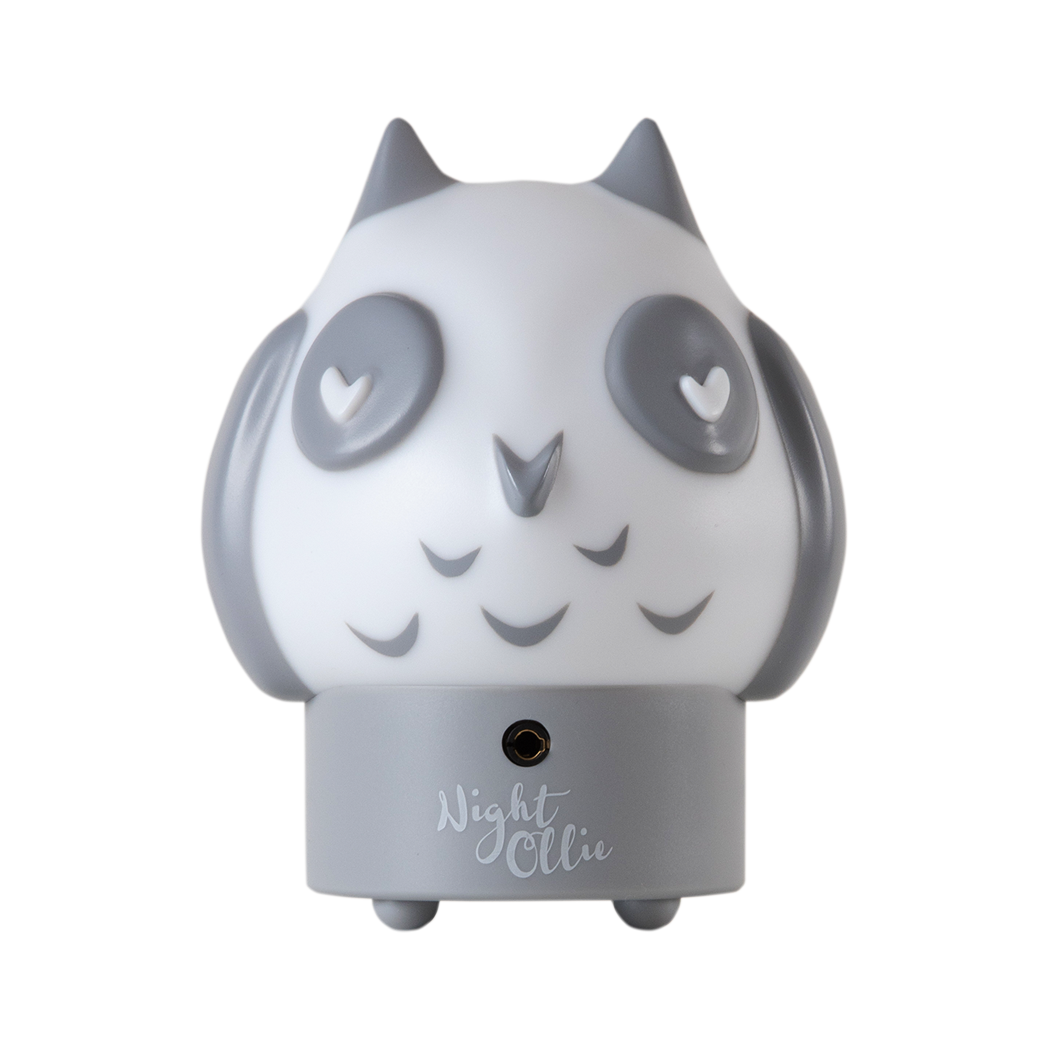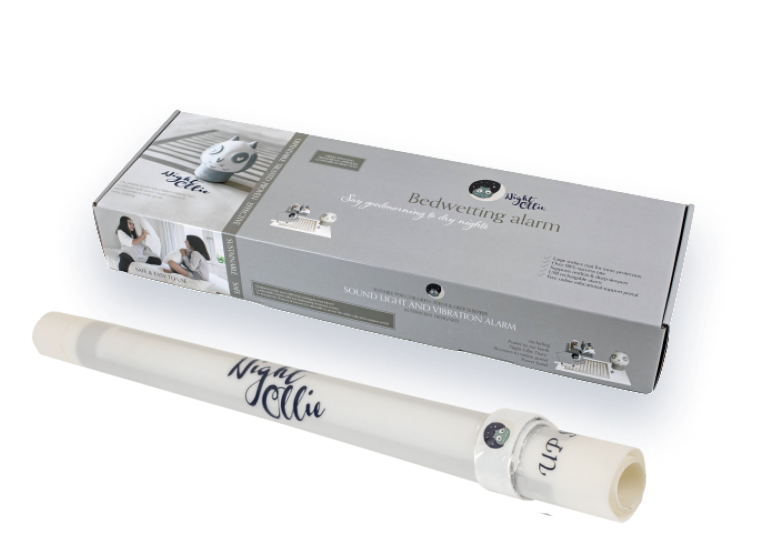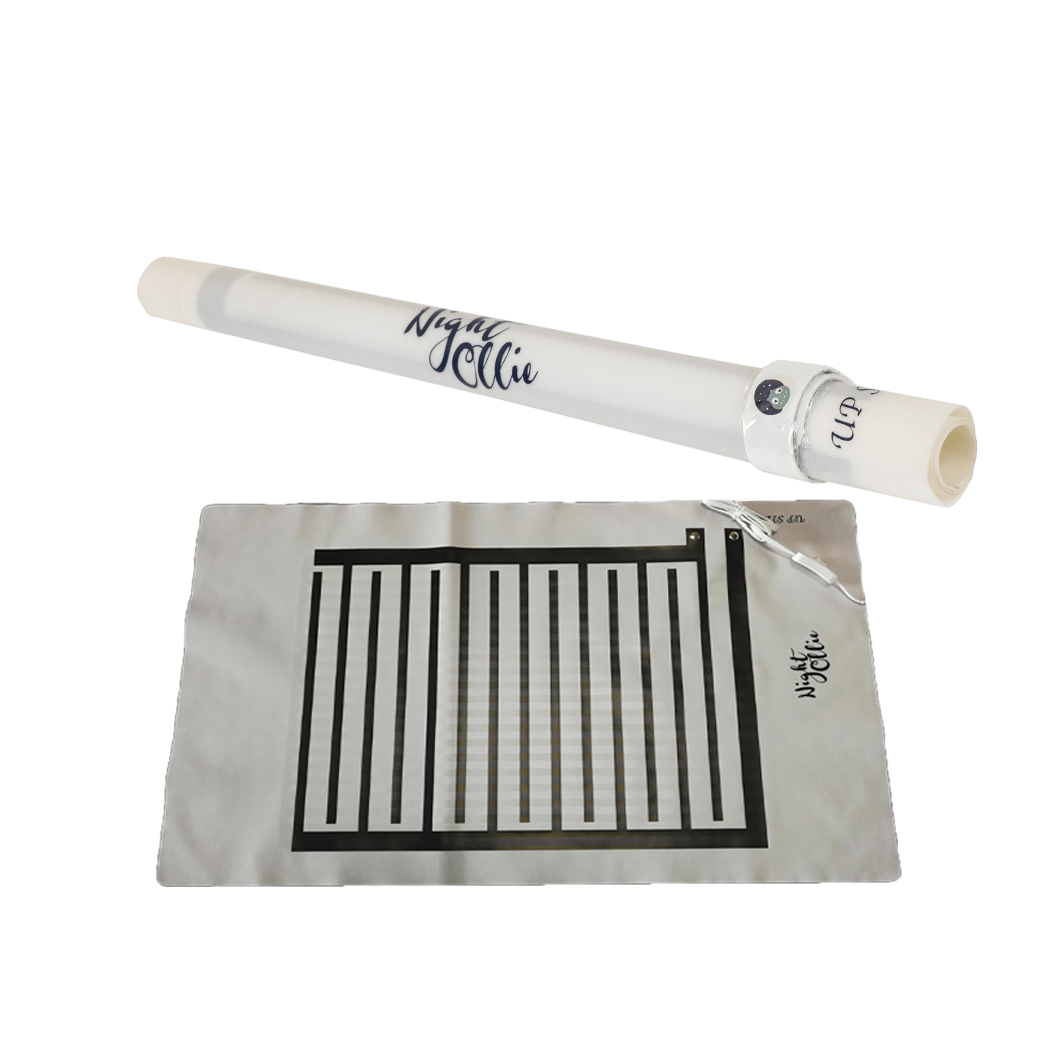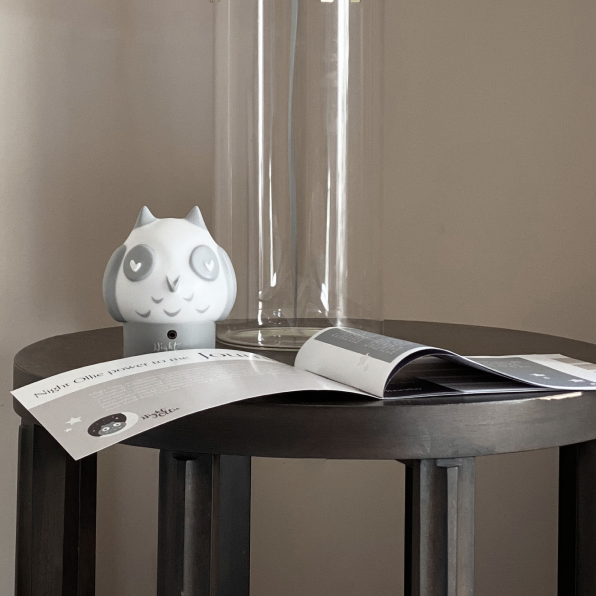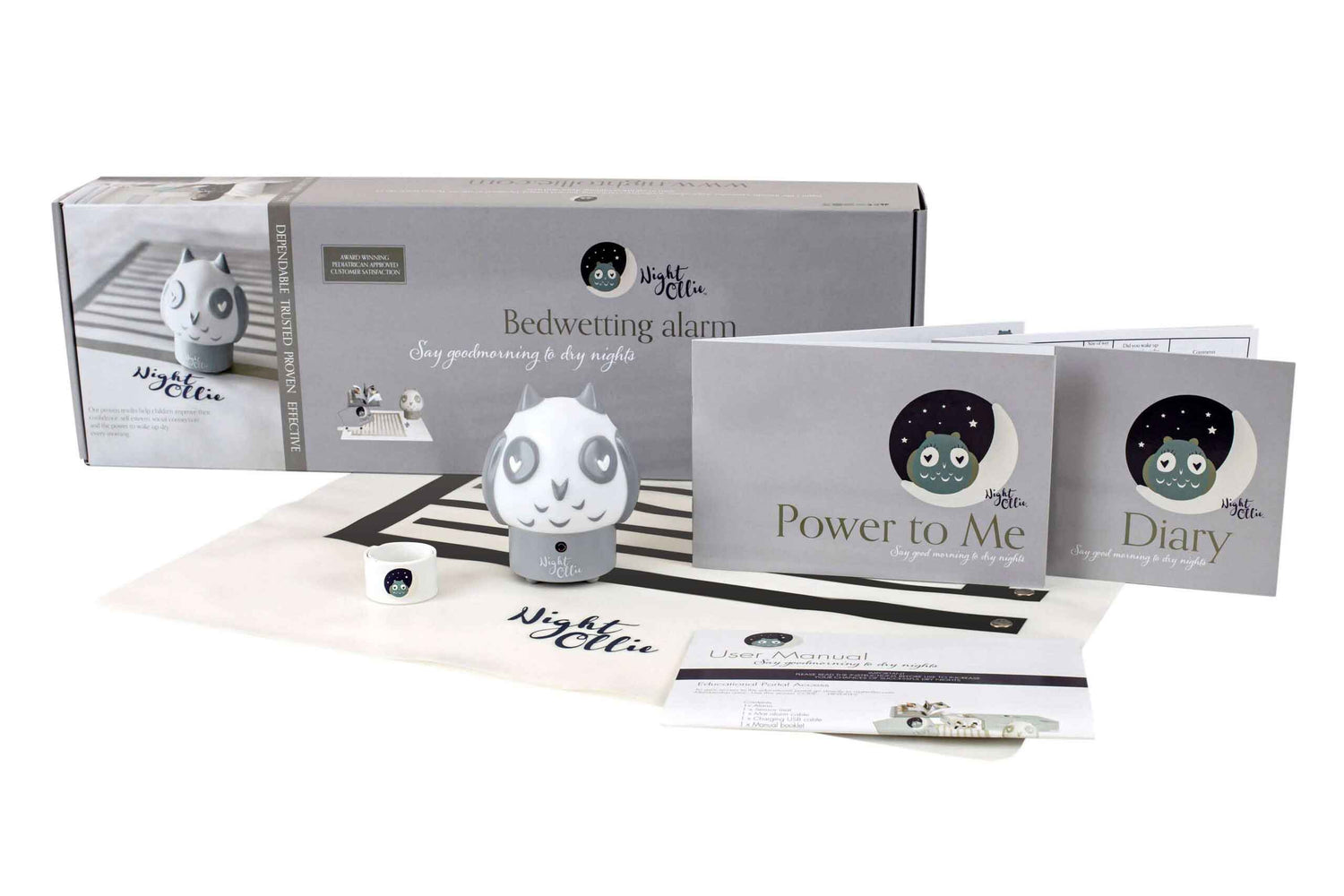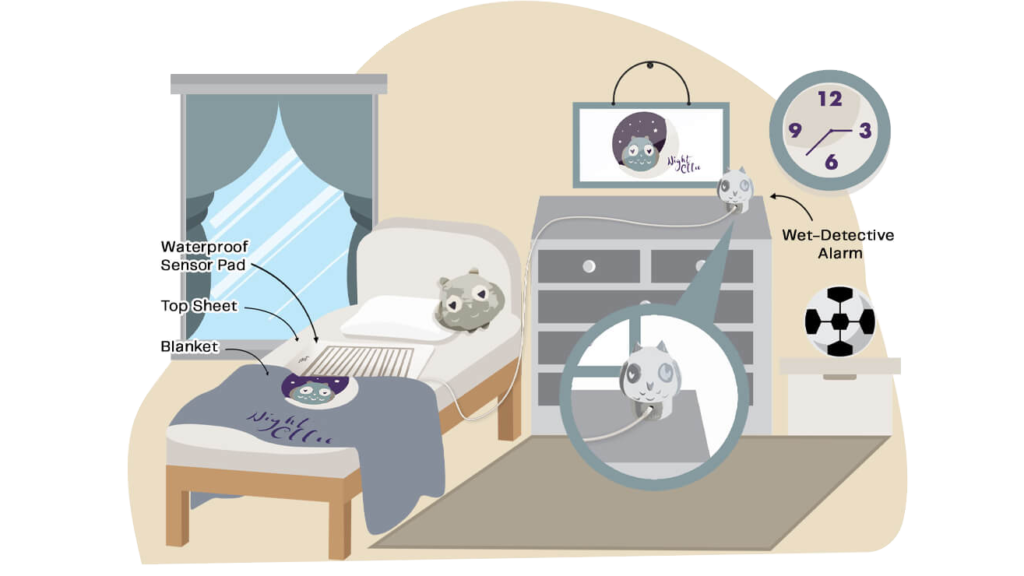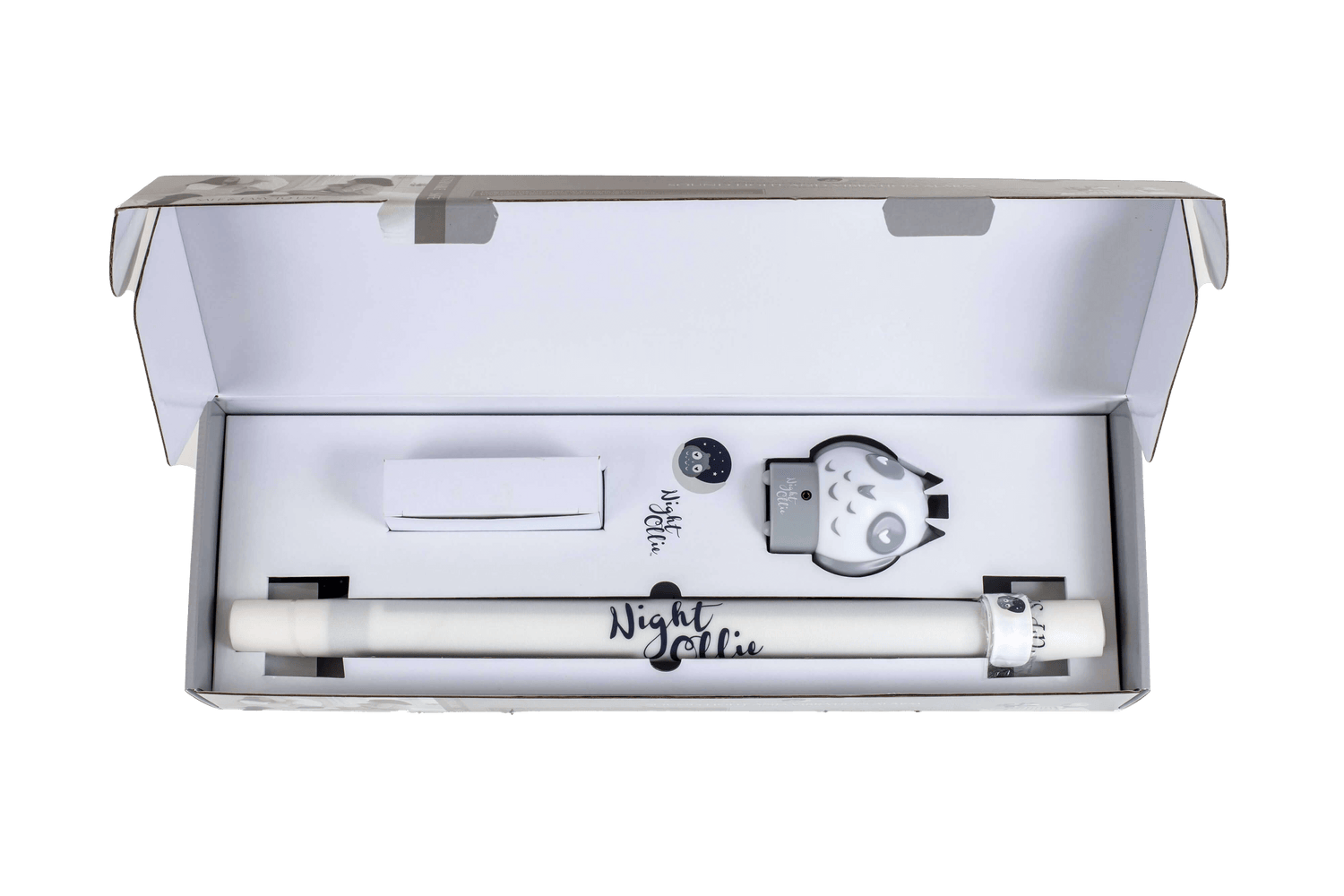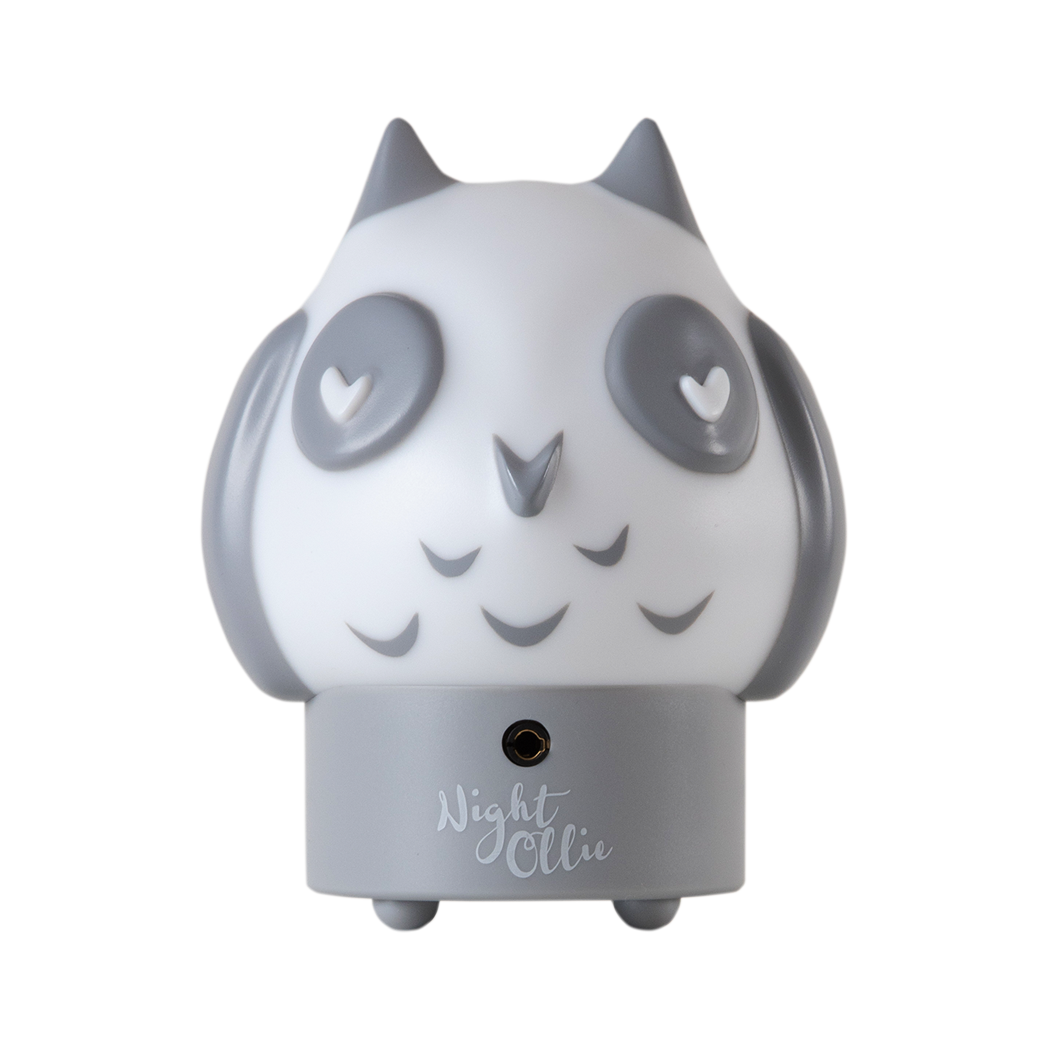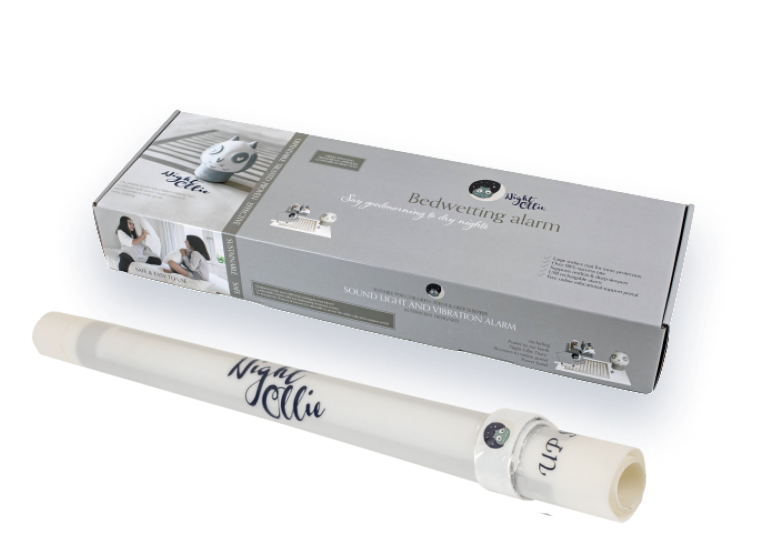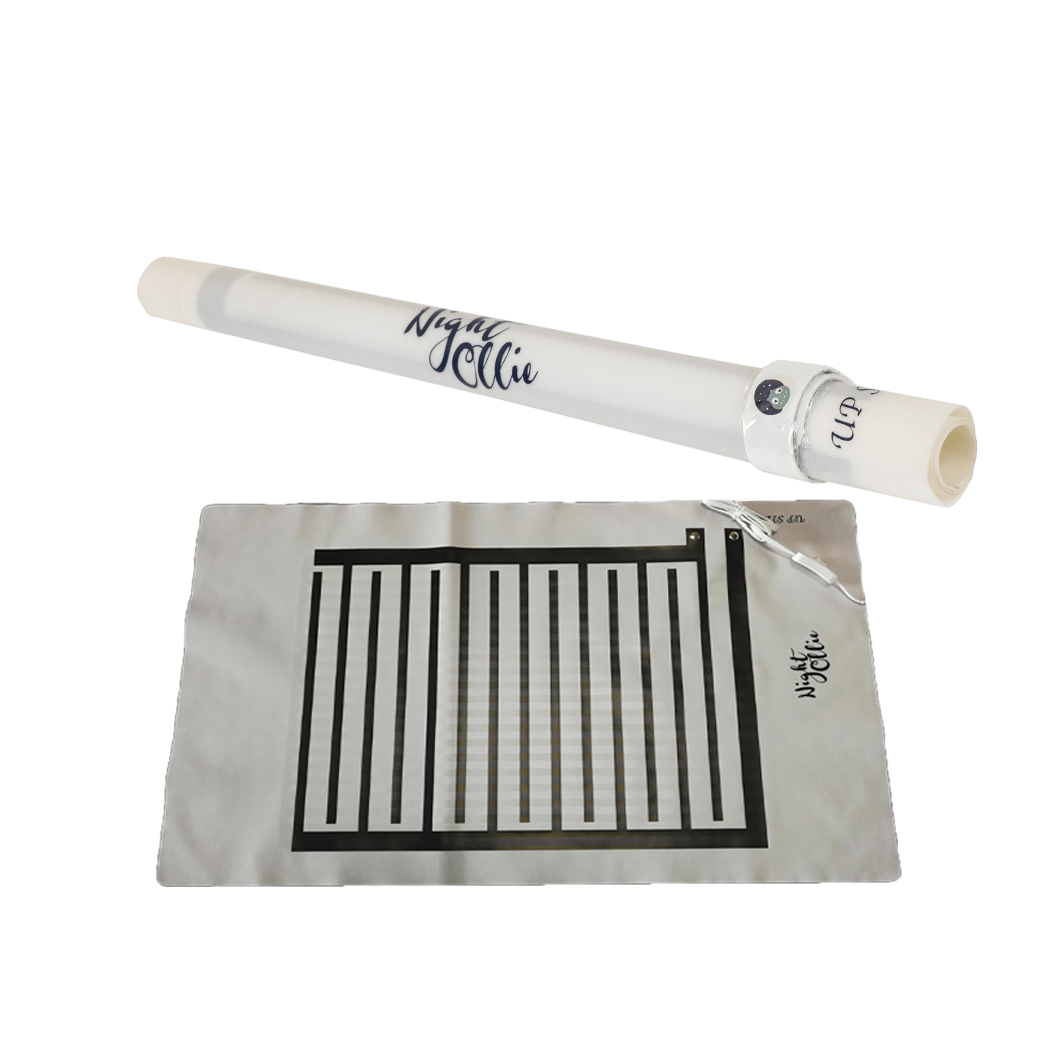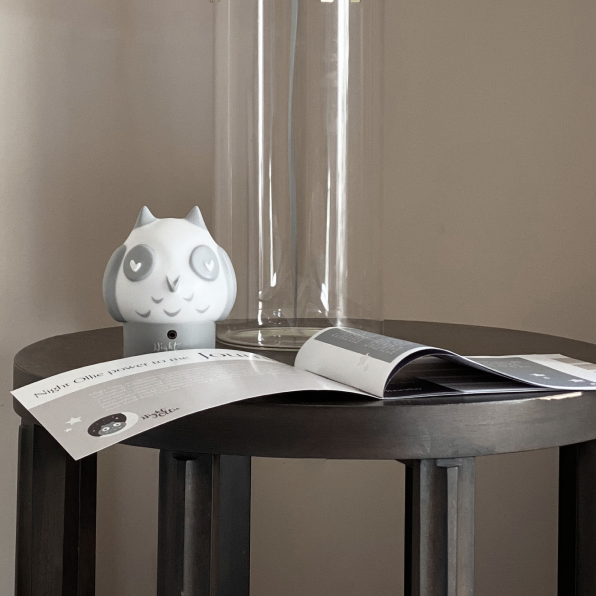 *Only Australian Families Eligible
Nightollie Bedwetting Alarm
Wake Up Dry With The Australian Breakthrough Alarm System, Clinically Proven To Stop Enuresis In Forever. Designed for Children Aged 7+.
98%
Success Rate
Pediatrician
Approved
TGA and FDA
Certified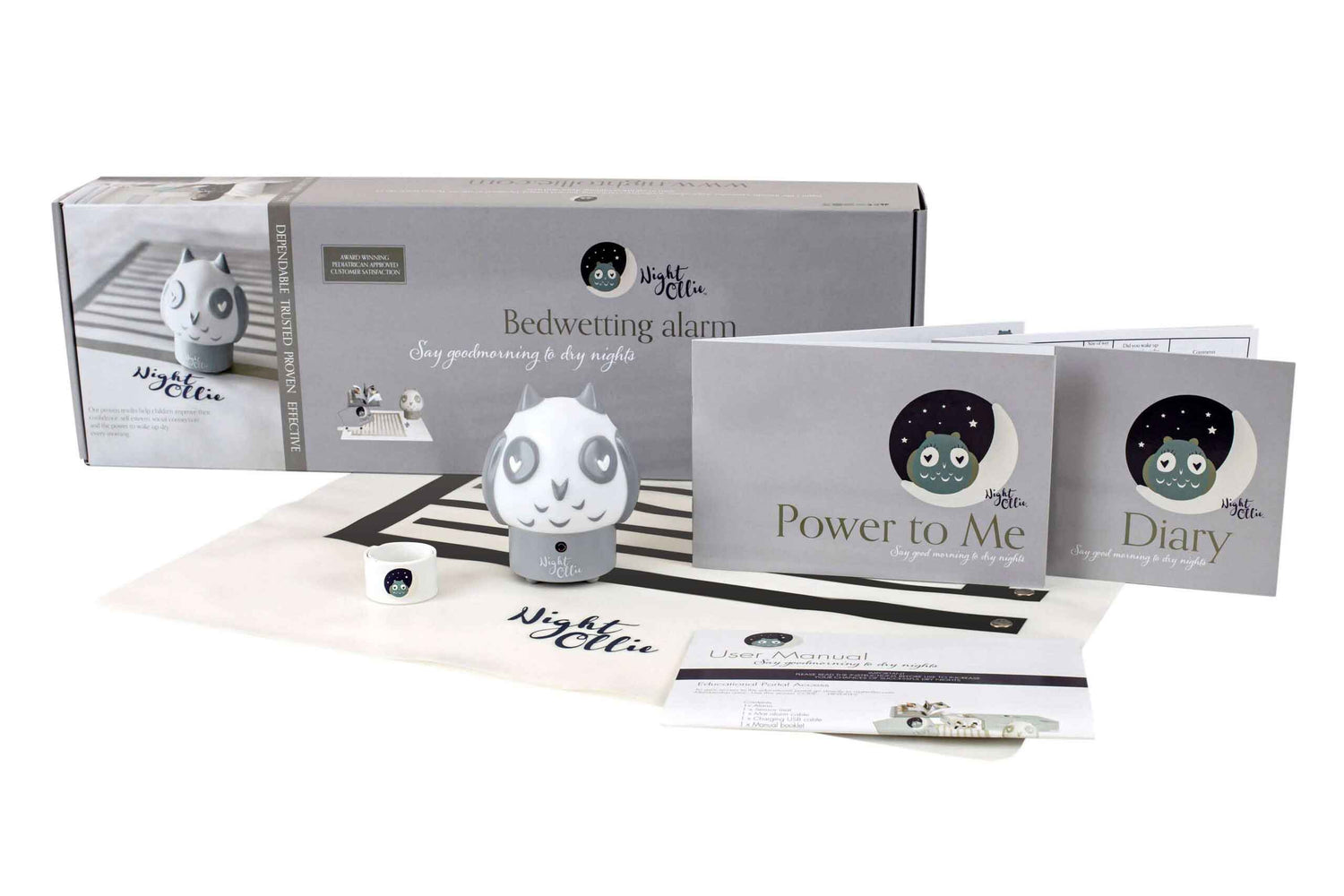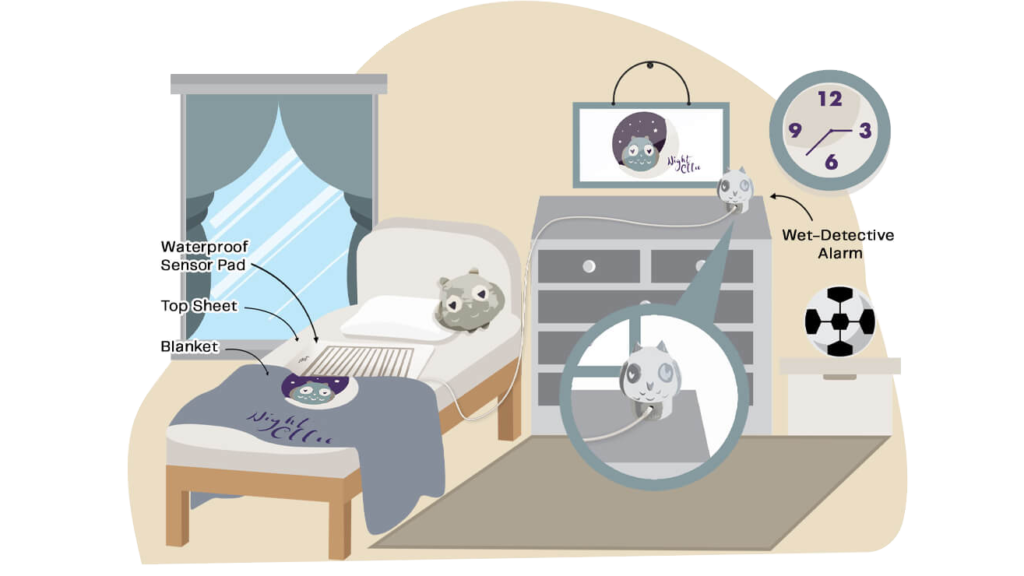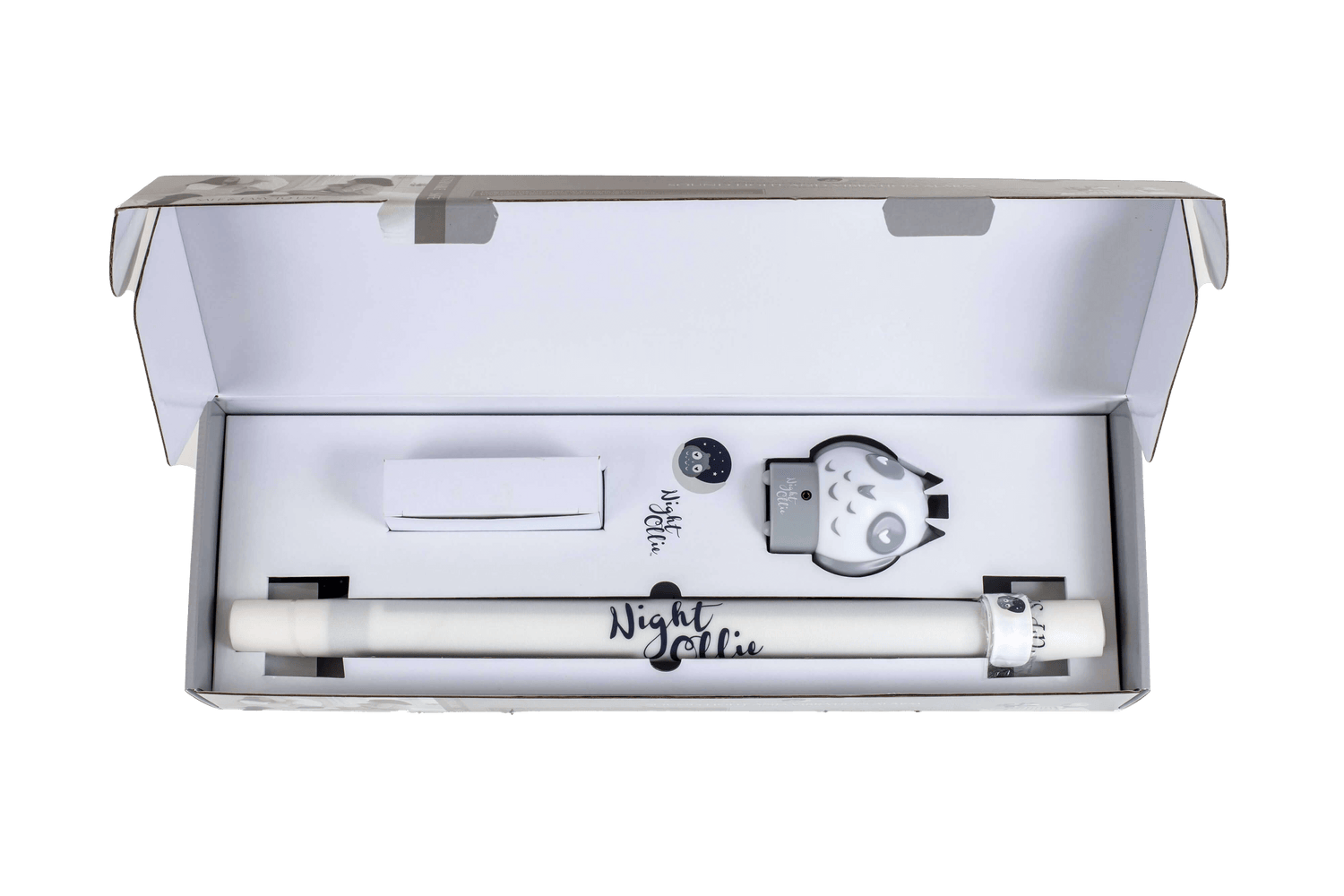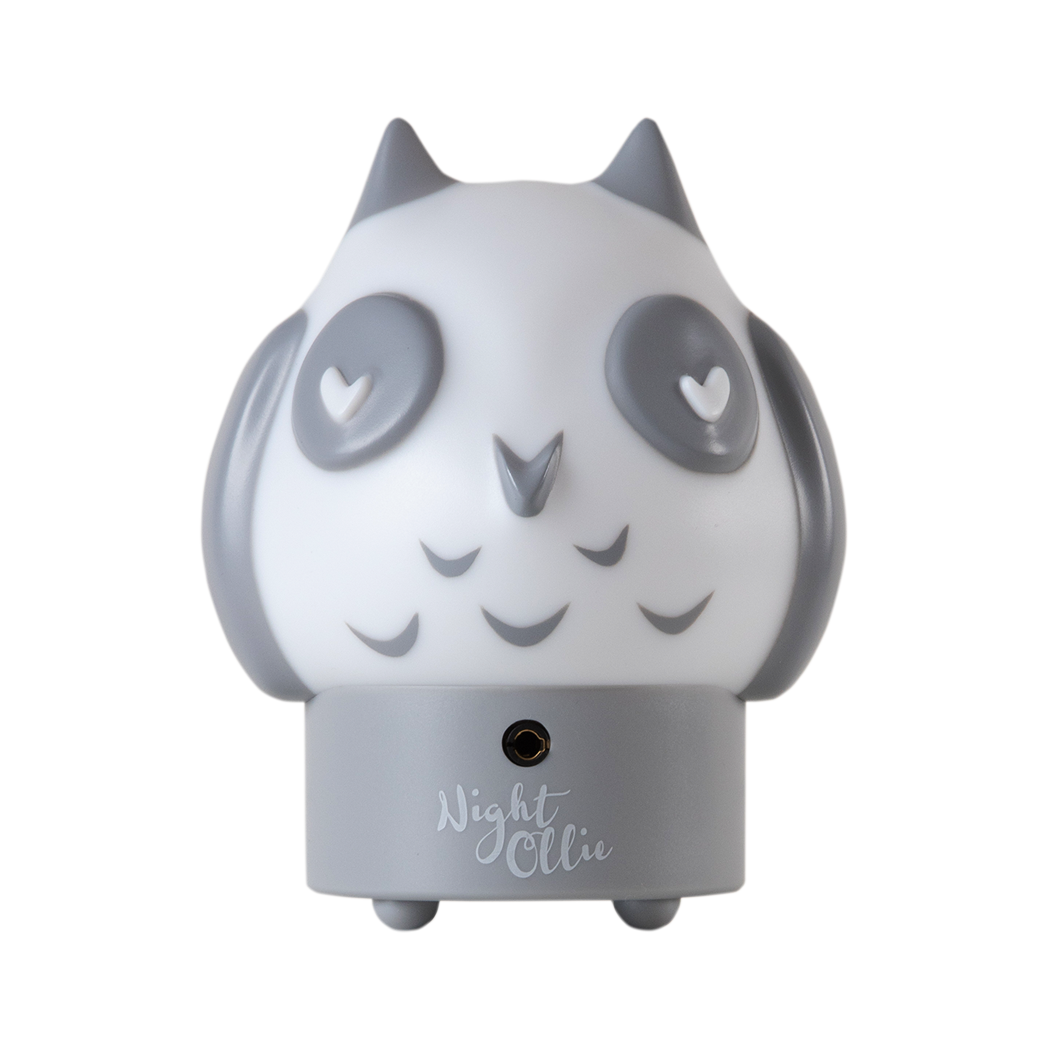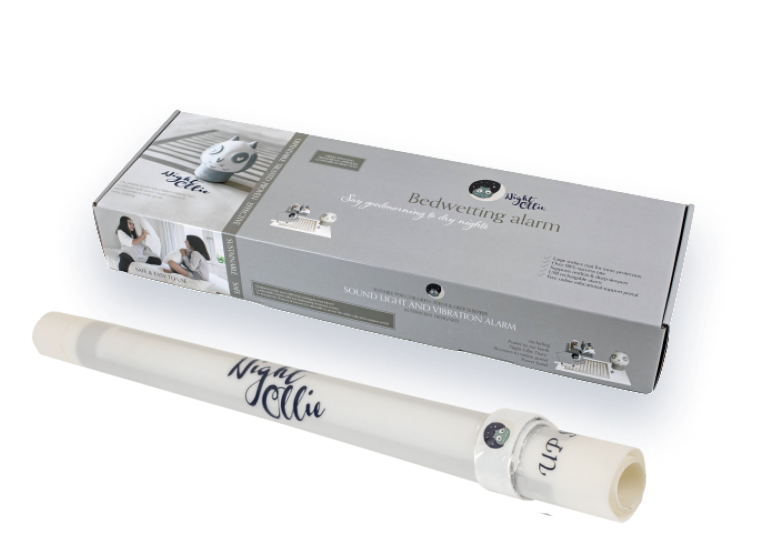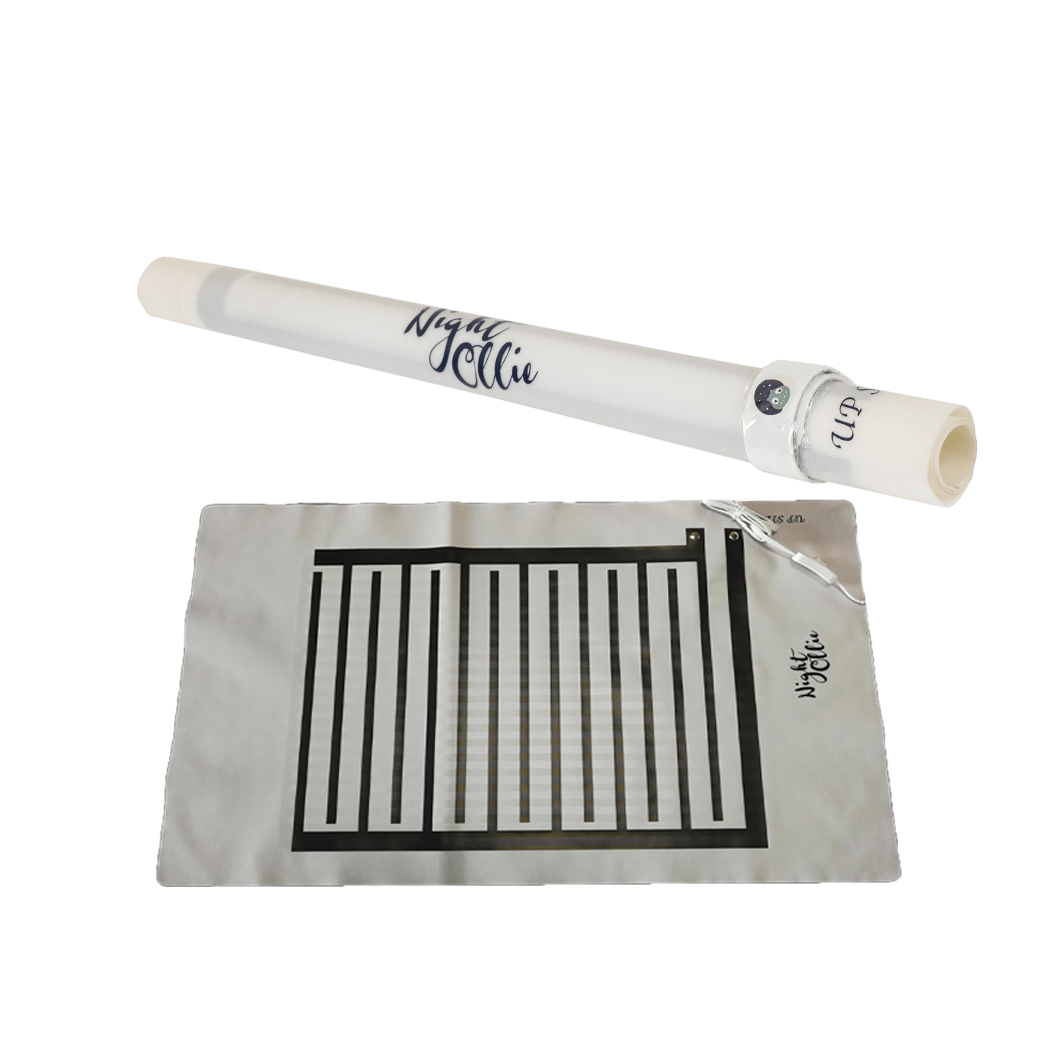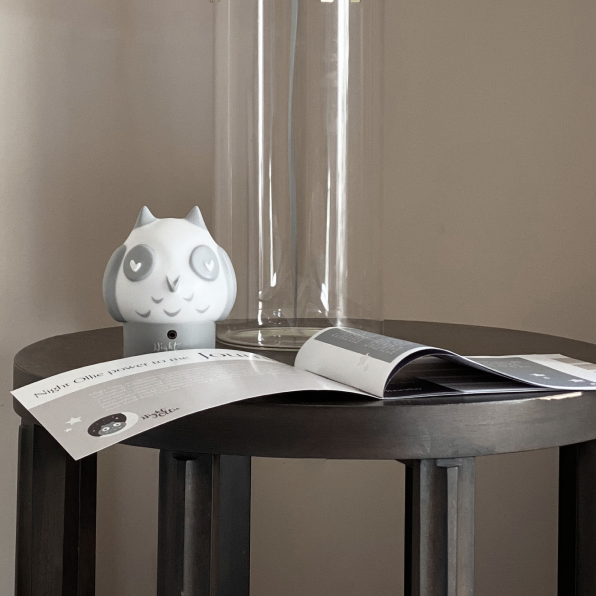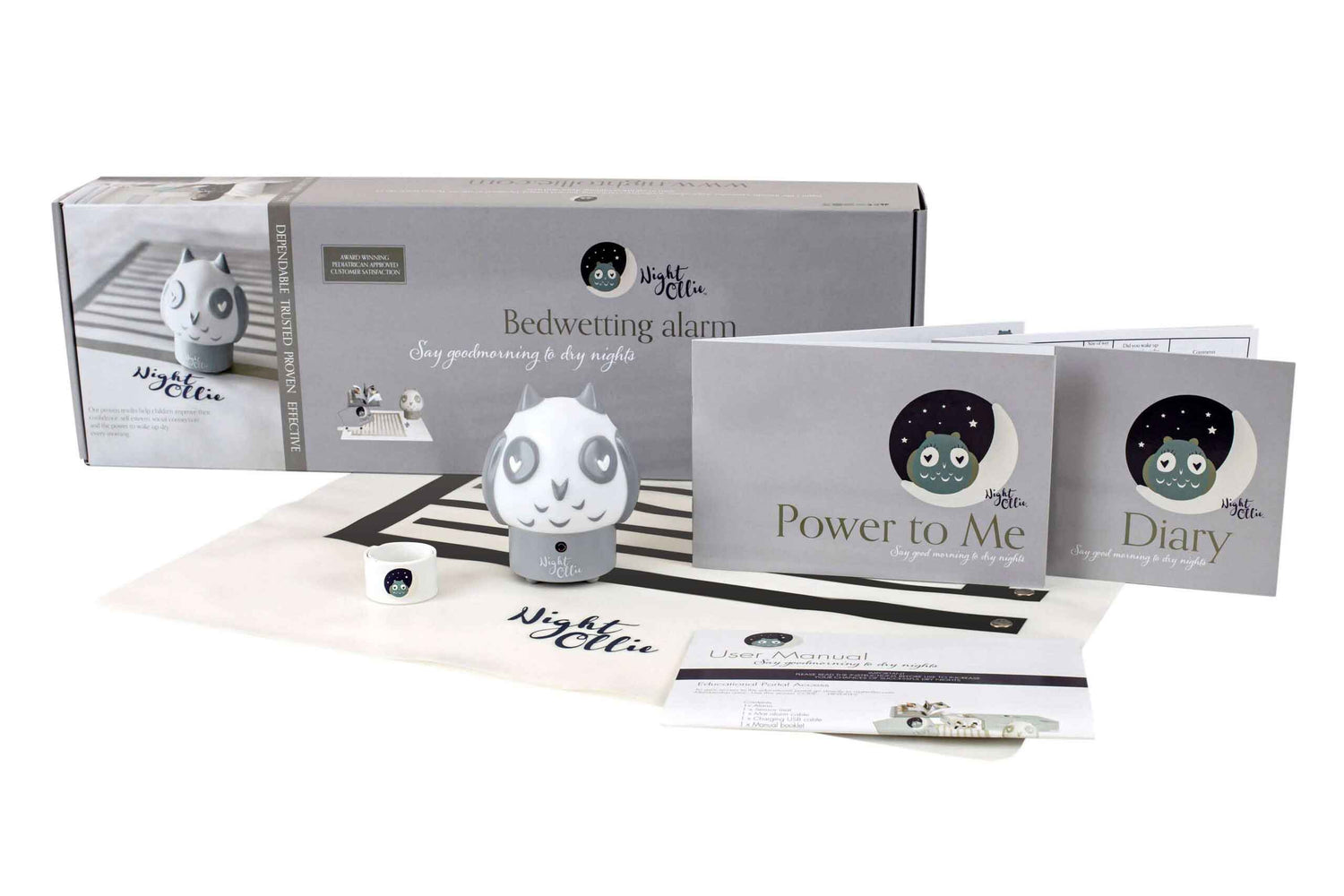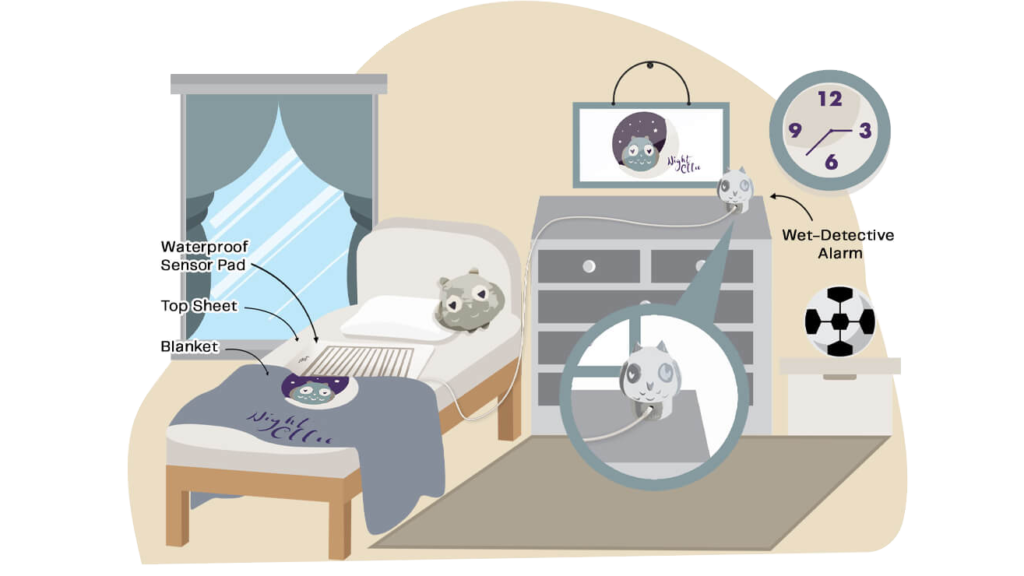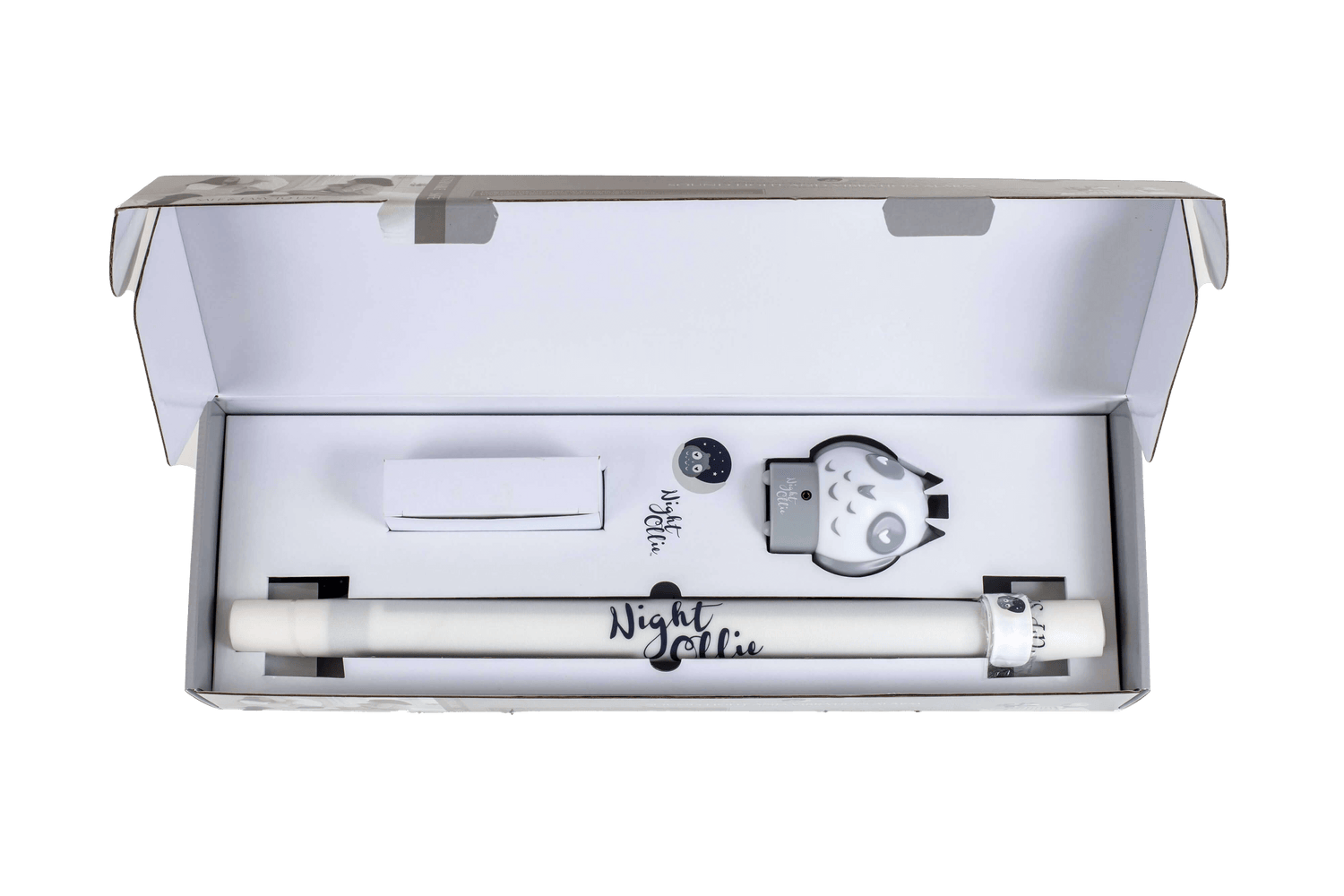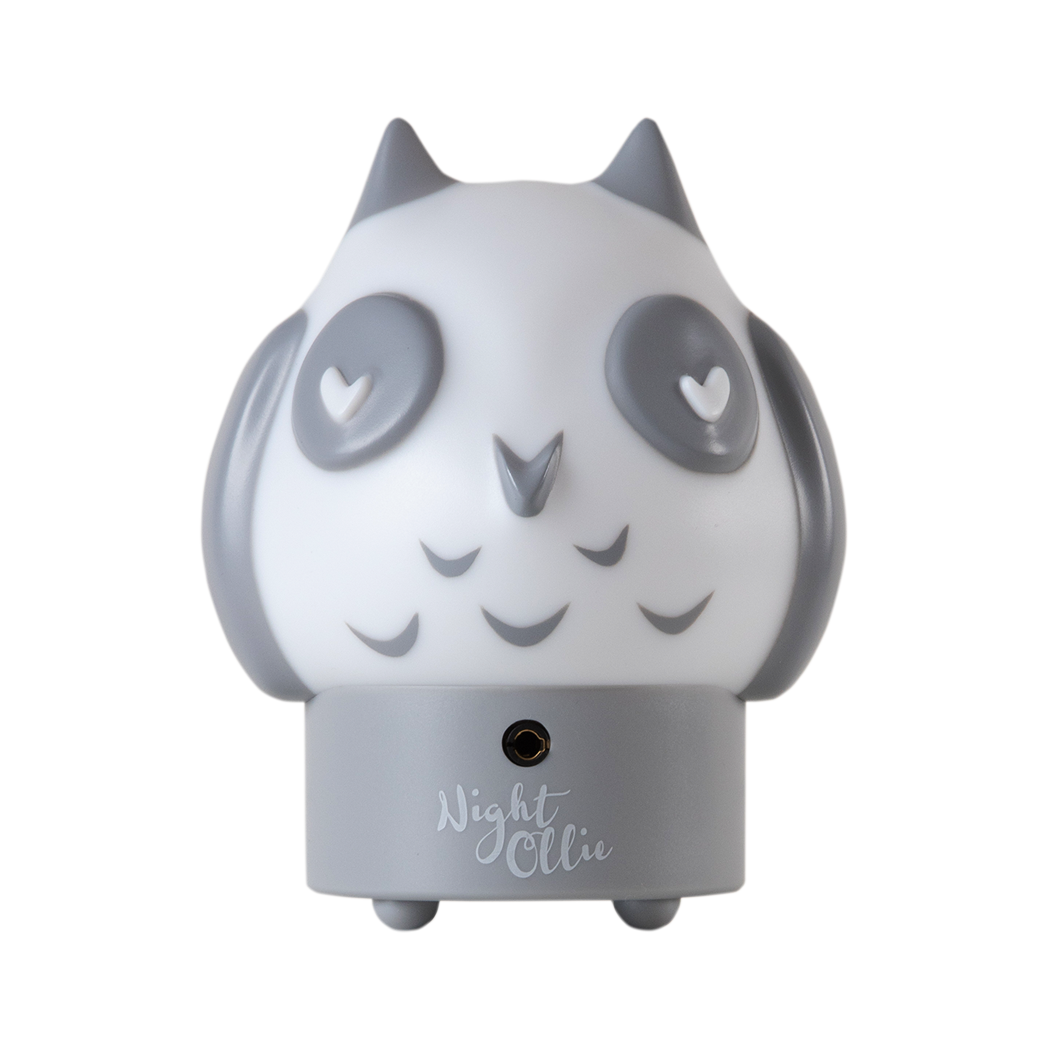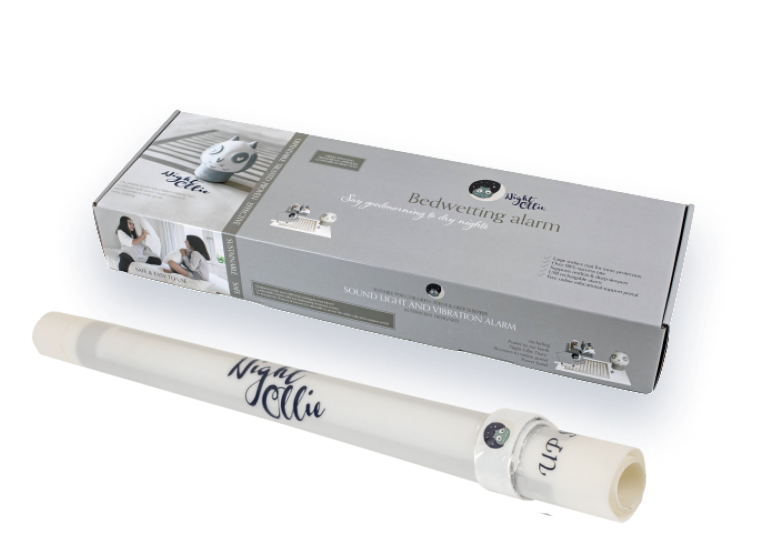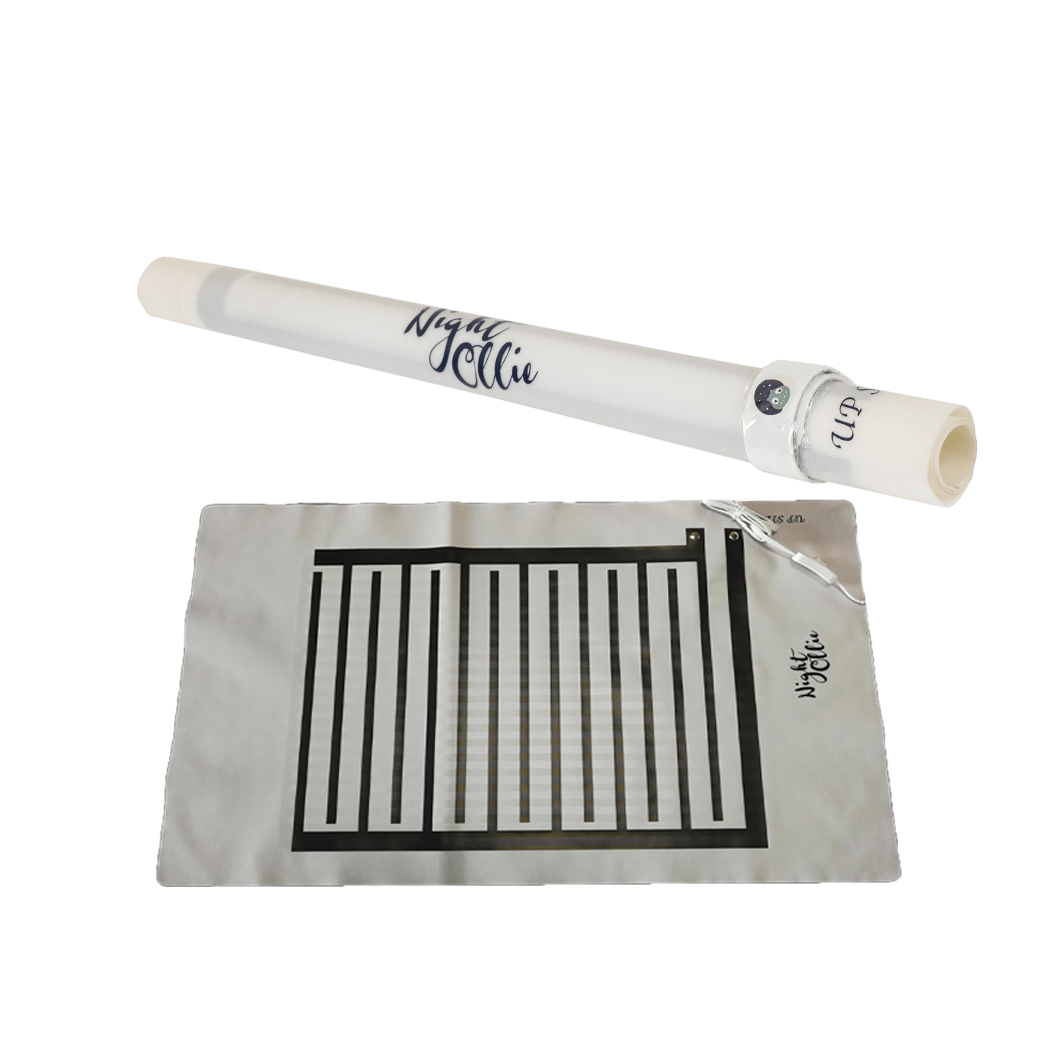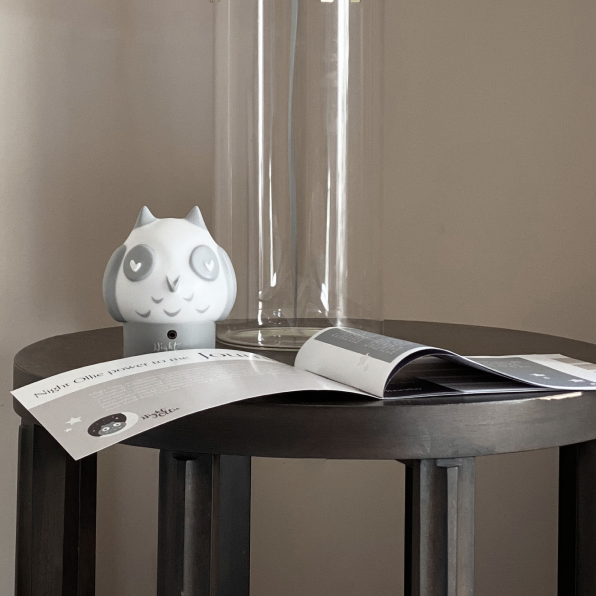 $267.00
The product is in stock now!
Pay over 4 interest-free payments of
$66.75
fortnightly with
Shipping Information
Looks like you're in the United States
Bundle and Save

Save 50% Off An Extra Surface Mat When You Buy Your Bedwetting Alarm
*Only Australian Families Eligible
Managed plan: Email us with your child's name and NDIS number preference of single or bundle unit and invoice will be sent to you for your care manager.
Self managed: We will email a remittance upon your request. Your child's name and NDIS number should be included.
Great product, effective system
To be honest, when I first read the advertisement which stated it was 98% effective, I was very skeptical. My 3yo son was still in pull-ups. We had tried on numerous occasions, for up to 3 weeks at a time, in undies at night time, but no success. He would wet, every single night. Instead, we thought let's give this a go. Well, I can say my son is no longer in pull-ups and has been dry for 4 weeks now! I would highly recommend this.
Bernardo Family
Wish I Did This Earlier
It only took a few weeks when we were consistent for it to work. My son went to the sleepover with no problems and he's been dry ever since! Wish I did this earlier!
Sneha
Positive Change
it does perform as expected. Actual results won't be attained overnight. It's a gradual process, so patience and understanding are key. In fact, they provide a booklet, "Power to Me" which helps provide positive reinforcement during the training process. I feel it's a good, smart, comprehensive process to deal with a bed wetting instance.Keep in mind that the product is intended for children 7 years and older.Overall, it's a very credible and well designed product.
Anonymous
I would 100% recommend this program.
My beautiful daughter was a chronic bed wetter. Now her confidence now when it comes to sleepovers is wonderful to see and she's very grateful.
Joy
Easy to Use
Nightollie has solved my child's bed wetting issue and eased his growing anxiety. I wish that I had have started it earlier. After the first 3 nights of an alarm, we have been dry ever since.
Jaquon
Excellent
Very fast and efficient delivery .Wonderful product. Will be definitely advising my friends about how great it is.Thank you Nightollie
Amelia
Exactly what we needed!
We had never heard about the alarms to cure bedwetting. I was very skeptical at the beginning and surprised at how well this works. The quality of this product is excellent and well priced, it has saved us hundreds of dollars. My child sleeps in a double bed and we were concerned about him rolling around and the mat not being big enough but we accessed the online trouble shooting which helped immensely and gave us the solution we needed. The oversized mat was perfect.
Paul K
Life Changing!!!!
I knew there was nothing else wrong with my child as this was a genetic problem for us. I didn't want to go down the medical path with unnecessary tests that I know my friends have done. We have had a few stops and starts but overall the progress has been amazing and cross our fingers to date. We have been dry for 3 weeks in a row. My child adores the concept of the alarm/ mat and it makes her feel safe at night. This has saved our family so much money, absolutely worth every dollar.
Kazzi
Pricey, but effective
I like that if you were just looking into the room, you wouldn't know what the alarm was for, heck you may even just think it's a sound machine piece or a toy. I found it to become effective for my son about 3-4 weeks into its use. We haven't had to use it for a few weeks now. I'll be keeping it for the younger 2 kids just in case.
Mom of two
Great Invention
Although this is a very pricey item, it has been doing its' job and helping my child build up confidence. He is learning to be extra prepared before he goes to bee and making sure he goes to the bathroom just before he goes to sleep. If he happens to start having an accident the alarm rings loud and since he doesn't like the noise, he gets up and goes to the bathroom before a bigger accident happen.
DC
It works
The idea is that your youngster is now sleeping while peeing. This will start waking them up so they realize where they're heading, and they'll often stop in the middle of their journey to relieve themselves. However, they will no longer sleep through it and will begin to wake up while going to the toilet. In the long run, the goal is for them to wake up before going to the toilet, and this will undoubtedly aid in wiring that into their heads.
Mat Lon Thui
Great for incontinence, not just for kids!
I got this to use for an adult in my house and it works great. They suffer from incontinence and often wake up soaked which is upsetting to them and can cause skin breakdown. This alarm is perfect to alert them when it first happens to prevent further health issues from happening. It was easy to set up and works great for us.
ShiningHiker
Nice bedwetting alarm
I got this bedwetting alarm for my son. He sometimes would have an accident during the long night. So this alarm is easy to set up and are in good quality. It does work and wake up my son during the light when he needs to go to bathroom. It is working and helping my son to adjust his body to notice he needs to go to bathroom during night sleep. Not bad!
Kenny
Bedwetting Alarm
If your child was a bedwetting issue that is caused by sleeping deeply and they urinate in their sleep - then this is a good alarm system to wake them up to goto the bathroom.
Michael
Great Product!
Absolutely fantastic product. Looks very calming and not intrusive at all in our child's bedroom. Came well boxed and seems like a well designed and thought through product. Wishing we had of found this sooner
Anonymous
Very Effective
The setup was easy and something I think most parent's could figure out. The instructions are good and I do think even more technology challenged people could follow the instructions in the manual and get it set up in a reasonable amount of time. If your child still sleeps in a toddler bed or twin bed the mat is large enough.Overall I do think this is a good system and after doing research on the method it appears to be very effective and something studies back as and effect method of helping with those heavy sleepers.
Alice
Absolutely Helps
The idea behind this is that your child currently sleeps while peeing. This will start waking them up so they know they're going and often they can stop mid stream and run to the bathroom to finish relieving themselves. But now they won't sleep thru it and they'll start waking up when going to the bathroom. In time the idea is for them to wake up BEFORE going to the bathroom and this will absolutely help wiring that into their minds. Eventually they'll be able to wean off of this but this absolutely helps kids struggling with bed wetting issues!
Anonymous
It Works
Anyone who has a child that wets the bed knows how frustrating it is, and I know personally I would try anything to get it to stop. We have tried tons of products and various recommendations without much luck. Most of the products just make it easier to clean up but don't actually help stop it from happening! So when I came across this Nightollie I was intrigued and excited to give it a try.
Mel
Easy to Use
​​This product is pretty easy to set up. You get a cute little owl alarm which you attach via a cable to the sensor mat that goes under your child, under a thin sheet. When wetness is detected, the alarm goes off. There are also flashing lights and vibrations to ensure your child wakes up.
Anonymous
Very Satisfied
My kids both wet the bed at times age 8 and 10, and the 8 year old hasn't grown out of diapers. They were both very curious when I said the Nightollie was coming to help. Easy to set up, and both children tried it out. Didn't have any false alarms that I read in other reviews due to sweat. Multiple nights when my 8 year old would pee in the bed the owl would wake us up and we got up to go to the toilet. Seems to be working well. We will continue to use the product, and are very satisfied..
Mrs. M
Helpful
There is no one perfect solution for bed wedding. My wife an I are not healthcare professionals yet worked for years in healthcare education. We believe self esteem in key. The word "alarm" can itself be alarming yet Nightollie is well thought out and does a good job of lowering intimidation and any perceived shame over the system. It's geared to seven and older yet some kids may feel the motif is too "childish" for their age. The support portal is truly helpful, too.
Johnny
It Really works!
I have had incontinence and chronic bladder infections since I was a pre-teen. I've always wondered if it was related to poor habits made as a child regarding using the bathroom. This product helps kids to change their behavior and prevent bigger problems in the future. It really works! Give it 6-8 weeks, it's not a miracle overnight cure. It's easy to set up , blends right in (their friends won't notice if they come over to play). It really works!
J.
I adore it !
As a mom of 6 this thing is super awesome. I adore it. It works. My oldest has issues with bed wetting and it makes him self conscious. He sleeps right through it, something he inherited from me (often times bedwetting is an inherited trait, I did the same until I was 10).
Dr. T. Smithe
Non-intrusive rechargeable character alarm
Large surface mat for more bed coverage
High sensitivity urine detection sensors
Loud sound & vibration to wake deep sleepers
Easy to wipe clean waterproof mat
TGA and FDA Certified
Safe power
Portable
1 x Sound & Vibration USB Rechargeable Alarm
1 x Extra Large Surface Mat For More Protection
1 x "Power To Me" & Progress Diary
8-Week To Dry Nights Program
1 x Power Band, A Special Gift For Your Child
Free Online Educational Support With An Experienced Former Nurse
Standard shipping: 2-7 days. For any returns please refer to return policy
Our educational portal will guide you to understand more about bedwetting and the use of alarm system and supports you with trouble shooting. Our customers have unlimited access to our educational portal.
Why Nightollie Is The Most Affordable Way To Solve Bedwetting?
| Features | | The Old Way |
| --- | --- | --- |
| Affordable solution with guaranteed results | YES | No |
| Dry nights in 8 weeks? | YES | No |
| Expensive visits to the GP | NO | YES |
| Expensive visits to Paediatricians | NO | YES |
| Taking time off work & school | NO | YES |
| Washing sheets every night | NO | YES |
| Sleepless nights & stress | NO | YES |
Why Nightollie?

There is nothing like it in the marketplace. Nightollie can have your child or teenager on the Nightollie system within days. No doctor's appointments. You don't even have to leave home! We provide clear instructions and online support.
What is the process?

Be sure your child is ready to begin. Does he/she want to stop wetting the bed or stop wearing a night nappy? For the parent, ensure you are committed to helping your child particularly in the first 2 weeks, as your nights will be disrupted and may increase washing! A Nightollie Diary and a Nightollie "Power To Me" Program is sent home to keep track of progress.
What is the best age to start my child?

Recent studies suggest that 7, 8, and 9-year-olds will respond and become dry within 6-8 weeks with a minimal chance of relapse. Children over 10-year-olds to teen years can achieve becoming dry within this same period. However, the initial achievement of 21-days-dry (which is an essential part of the process) may take a little longer.'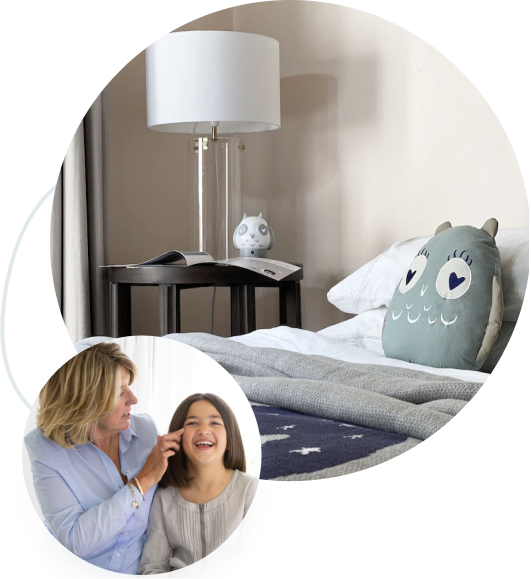 Why Bedwetting Is A Serious Problem After 7 Years Old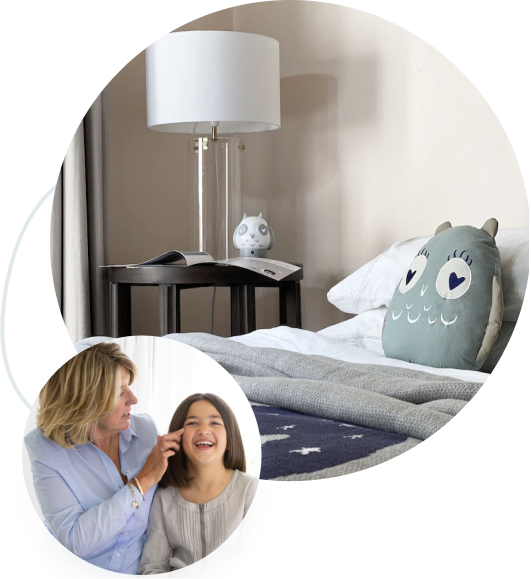 Wetting the bed is normal. But after age 7, it becomes a real problem, for children and for parents. Getting up in the middle of the night to take them to the toilet…changing wet sheets almost every morning…the guilt, shame and embarrassment…and the stress and conflict it creates within your family. Luckily, bedwetting can easily be solved within just 8 weeks.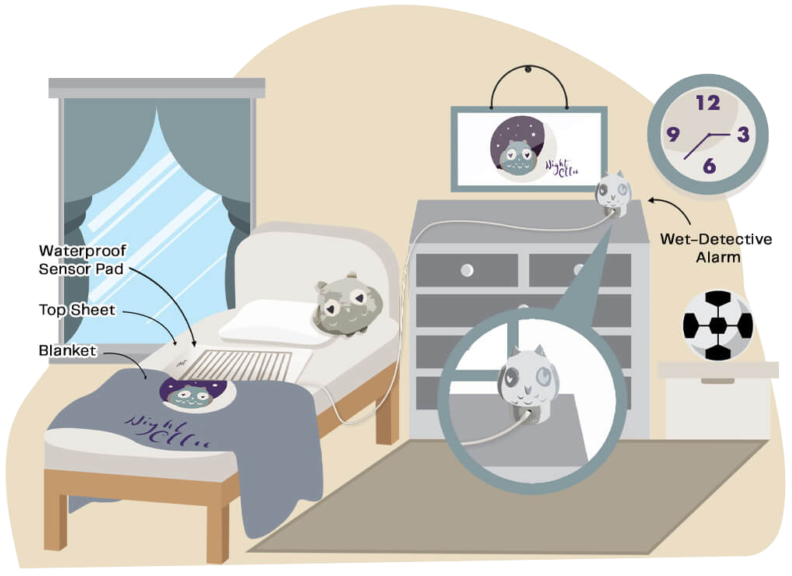 The Science Behind The Nightollie Bedwetting Alarm System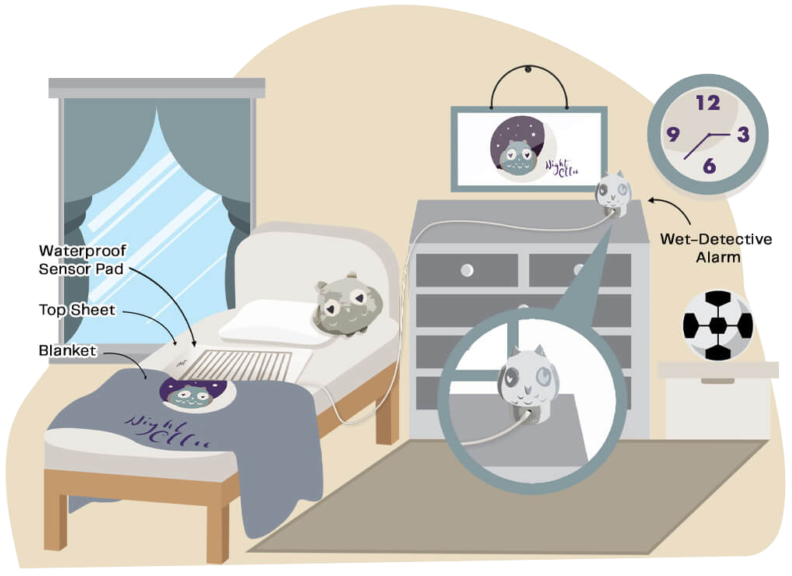 Nightollie is an innovative bedwetting alarm system which uses the science of conditioned response. When your child urinates on the Nightollie mat, the alarm rings to wake them. Over time, they automatically link the urge to wee with waking up. This action becomes ingrained, just like when you automatically reach for your phone when it starts to ring. Bedwetting alarms have been used in clinics since the early 1900's…yet Nightollie makes the technology easy, affordable and accessible from home without the embarrassment of an intimidating clinic.
A Safe And Sustainable Way To Solve Bedwetting In Just 8 Weeks
Nightollie was developed by Linda Sullivan after she spent over 30 years working as a nurse. Working in the continence ward,she saw firsthand the struggle…and the emotional and financial toll bedwetting could have on families. Taking days off work and school to visit specialists…paying for expensive clinic visits…and the worry of other kids finding out and the bullying that follows. Nightollie gives you the proven scientific method used in clinics – with the comfort and privacy of your home. It's safe, natural, and solves 98% of cases within 8 weeks.
Everything you need for a
dry nights sleep
EXTRA LARGE SURFACE MAT
Large Surface Mat For More Protection
Bed Wetting Alarm
Enjoy greater protection even if your child moves, with the largest surface mat in the industry.
Alarm
Sound & Vibration USB Rechargeable Alarm
Diary
Power To Me & Progress Diary
Manual
Free Online Educational Support

Wake Up To Dry Sheets In 3 Easy Steps
Place The Nightollie
Mat Under Your Child
Simply place the large Nightollie surface mat on your child's bed, connect the alarm device and cover with a thin cotton sheet. The surface mat is safe, flexible and can be easily washed.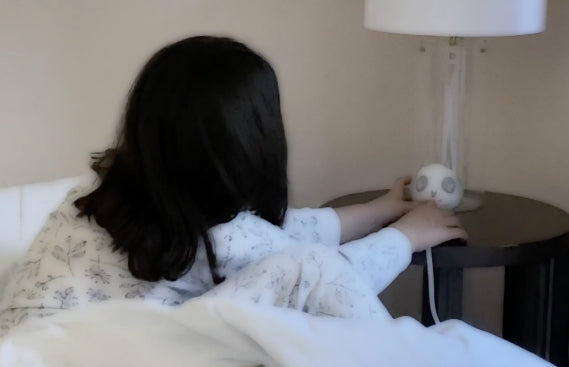 The Alarm Goes Off
When It Detects Urine
When your child begins to urinate, the surface mat detects liquid and trips the alarm. Nightollie will begin vibrating and making it's non-intrusive sound, waking your deep sleeper and also alerting you.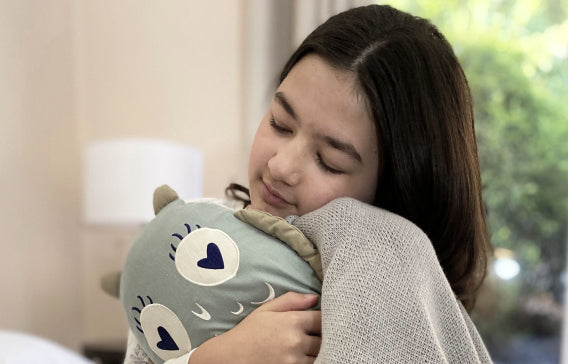 Your Child Links Needing To
Wee With Waking Up
Every time your child is woken by the alarm, the association with waking up and the urge to wee grows stronger. Within just 8 weeks, they will form the new habit of waking up to wee and you'll have dry nights and a happy child.
Highly recommend
This is AMAZING! My daughter started 2.5 weeks ago and hasn't wet the bed or woken up for 7 nights! Such a game-changer. They also have wonderful customer service. Definitely purchase today and don't wait. So thrilled.
I didn't think it was possible
My daughter is 8yrs old and we've tried many times limiting water and going without pull-ups for months at a time, even saw a specialist. She was wetting 3 times a night, so everyone told us "don't worry she'll grow out of it." Other grown ups who had experience with alarms were telling us they caused more harm than good, waking them after they're wet and disrupting the whole family, not to mention just upsetting the kid.
But my D was getting frustrated with wearing pull-ups, and wanted to try something else (not drugs). I bought Night Ollie thinking we'd try it and see what happens but 90% sure it wouldn't work. But it did!
I slept on a mattress in her room to help, and within a week she had a dry night. I didn't want to get hopes up so told her it might not continue but we were doing this for 6 weeks at least. I woke when she did and encouraged her to go to the toilet. After that she only had a couple of wet nights ( and only once a night), and now she's free!! AND sleeping all through the night which she's hardly done since she was a baby. Thank you Night Ollie.
Quite incredible
This was a truly interesting experience. My child was not wetting the bed every night but was doing so enough that they were anxious about upcoming school camps etc. They were fully on board with this system and having a sense of ownership over the process. They weren't embarrassed about the equipment as it's reasonably well disguised.
The first streak was immediate, four dry nights before an accident. The alarm sound is one of the more annoying I've ever heard, I'm unsurprised it's so effective. No one could sleep through that.
So the four night streak was followed by another four, then a three, then an eight!
The eight was followed by the last one, the full twenty one nights. We kept the mat on the bed an extra week but stopped diarising, the job was done and the kid was elated and the achievement. It truly was something they'd worked at and they could own.
Anyway, our process was very easy, and we can tell it quickly built confidence. It's a genuine relief, we'll recommend this system to any parent with the same issue. An easy five stars from us.
Success
My son has been wetting for years and I always strived to fix it myself setting alarms through the night but it never fixed the problem, being that he was 11 I was beside myself stressed wondering when it would end. I had heard about alarms and all but for whatever reason didn't think that was the answer for him. In the end I was completely desperate and thought I'll pay whatever cost for this to stop and as it turned out it was totally worth it. It worked so well, and after a few weeks he was on his way to reach the goal of being dry 28 nights in a row! WHY DIDNT I DO IT SOONER!
ANYWAY highly recommend!
Bedwetting Alarm
If your child was a bedwetting issue that is caused by sleeping deeply and they urinate in their sleep - then this is a good alarm system to wake them up to goto the bathroom.
Receive Ongoing Support To Solve
Your Bedwetting Issue Forever
Live Chat
Email
Free Shipping
Enjoy Sleep Overs
Without The
Anxiety
Of An 'Accident'